Pictures
WWRJD?

WWRJD? What Would Republican Jesus Do/Jesus with a semi automatic
Pictures from Other Sites
Random Pics
Political Illiterate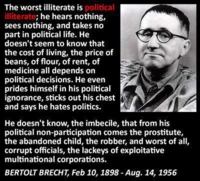 Soldiers Have to Work on Their Own Holiday

22 Republicans Against VAWA

Let's Accept Our Responsibility

Who are the job creators?

You Might Be a Republican...

Obama vs. Romney Tax Facts

Is there no such thing as TOO stupid for the Tea Party?

There won't be any society left

Don't Buy My Government!