Pictures
WWRJD?

WWRJD? What Would Republican Jesus Do/Jesus with a semi automatic
Pictures from Other Sites
Random Pics
Read my lips: no new Texans!

You're afraid of being a minority?

Voting for a Third Party is a Bad Idea?

Conservatives: Boycott Oreos=Good, Boycott Chick-fil-A=Bad

Debates Imaginary Obama

Honk if my taxes support your whiny teagabbing ass

The Rich Won't Let You Vote Away Their Wealth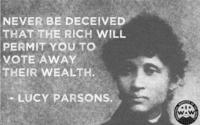 Capitalism, where evil is O.K.

Remember who screwed the economy?

Republicans Broke It