Pictures
Obama Superman by funkyllam

I'm Sorry I couldn't hear you over the sound of how awesome Barack Obama is.
Pictures from Other Sites
Random Pics
You! Get off the boat!

Update on the "War" on Christmas

The Rich Won't Let You Vote Away Their Wealth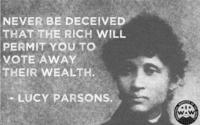 When Rich Guys Get Tax Breaks

Let them buy vouchers

There success is their own, their failure is not

Billionaires Make Families Homeless

Small Government - Uterine Regulation

Republicans 2012

WWRJD?