Pictures
Obama Superman by funkyllam

I'm Sorry I couldn't hear you over the sound of how awesome Barack Obama is.
Pictures from Other Sites
Random Pics
Obama Style

ALL Holiday Greatings are Wonderful

Climate Changed

Don't be well adjusted to injustice

Trust Me!

Human Kindness

Public Vs. Private Sector Job Growth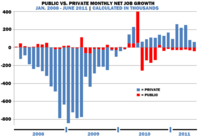 Update on the "War" on Christmas

poor frosty... news flash... snow melts.

religion and mental illness