Pictures
Obama Superman by funkyllam

I'm Sorry I couldn't hear you over the sound of how awesome Barack Obama is.
Pictures from Other Sites
Random Pics
Conservative Avalanche

Is there no such thing as TOO stupid for the Tea Party?

Some Can't Lift Themselves Up By Their Bootstraps

You're Thinking of Jesus

Religious Fast Food Pilgrimage

What planet am I on?

Obama Haters Dr. Seussed

6% of Scientists are Republican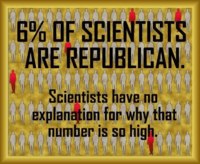 Don't be well adjusted to injustice

Facebook & Political Posts