Pictures
Occupy Wall Street Economics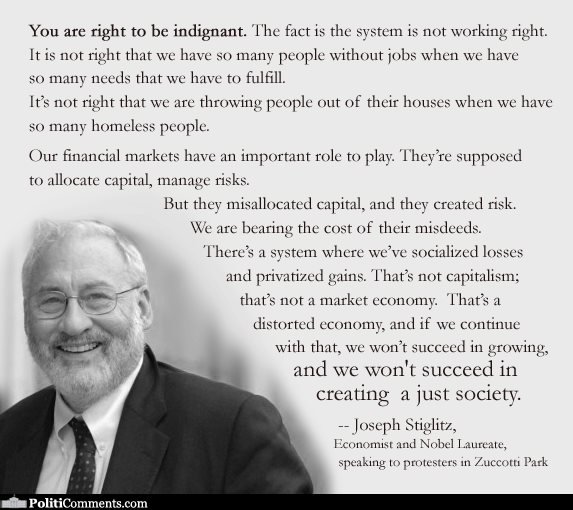 We've socialized losses and privatized gains. That's not capitalism; that's not a market economy.
Pictures from Other Sites
Random Pics
Where are the Jobs?

Force Gay Marriage on America

Everyone Gets Healthcare!!!

Why is this man laughing?

The Republican Agenda - It's Not Jobs!

Oil or Food

Obama's Plan for a 2nd Term

Whose Taxes Would Jesus Cut?

Anyone will do

Re-elect Obama 2012