Pictures
Occupy Wall Street Economics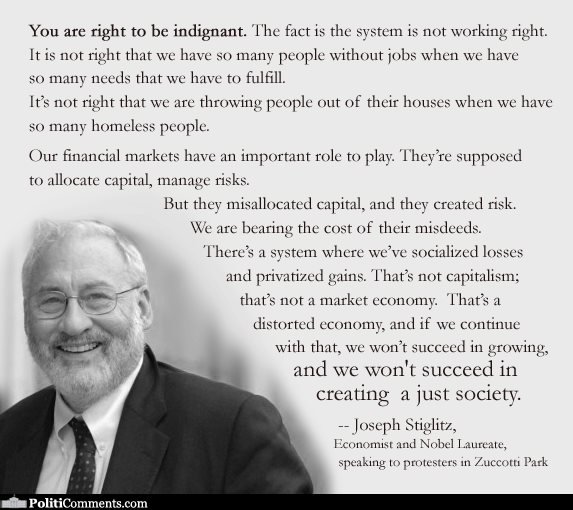 We've socialized losses and privatized gains. That's not capitalism; that's not a market economy.
Pictures from Other Sites
Random Pics
US Defense in a Nutshell

When Rich Guys Get Tax Breaks

Republican Embassy Deaths

The Top 1%ers

You Old Friends Are Crazy Republicans

Religious Fast Food Pilgrimage

You're not being oppressed

Stamp out Conservatism Today!

The Best Educated Vote for Obama

Does he wear that weird underwear?