Pictures
A Nation of Sheep Puts Wolves in Power

Edward R. Murrow: A nation of sheep soon begets a government of wolves.
Pictures from Other Sites
Random Pics
Think Education is Expensive? Try Ignorance!

You're afraid of being a minority?

Republican Hypocrisy on Benghazi

You Flying On Your Binder

Rudeness has a heavy price

The "Moral Majority"

People Like Their Constitutions Like Their Bibles

Dr. Paul Krugman on the 47%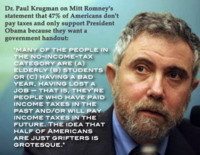 The Republican Agenda - It's Not Jobs!

Pizzanomics