Pictures
Private Power = Fascism

Liberty of democracy is not safe if private power becomes stronger than the democratic state itself.
Pictures from Other Sites
Random Pics
People are different, so you're angry!

A Child Hit With A Belt

Global warming killed frosty

Barack Obama

Perspective on Basic Sanitation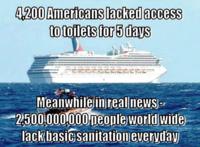 A Good End to GM Crops

Republicans Spend too Much

Outraged by War/Not Sex Scandals

Where the 47% Live

Mitt Romney or Mr. Burns?