Pictures
More tax returns to buy a house!

I had to show more tax returns to buy a house than Mitt Romney has to show to become President of the United States
Pictures from Other Sites
Random Pics
No One Can Stand or Bear Him

My Charm!

If the Climate Were a Bank

We are the change we seek

There success is their own, their failure is not

Obama Haters Dr. Seussed

I cannot tell the difference...

Unemployed Clown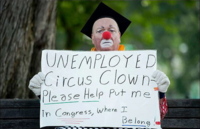 Keep Your Church Out of My Sex Life

Private-sector job rebound