Pictures
Leftists are Not Extremists

The difference between being neutral and extremists on social issues.
Pictures from Other Sites
Random Pics
Novels that Can Change a 14 Year Old

Waiting for Obama's Arrival in Me

Paul Ryan Double Take

If I can vote, what's stopping you?

Conservative Logic 101

Celebrate Thanksgiving the Old-Fashioned Way

Crazy NRA Lobbyist

Gay Parents are Good Parents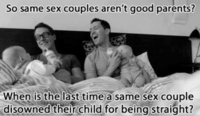 You Think Healthy Food is Expensive?

Fracking is NOT Safe