Pictures
I Don't Always Drink Water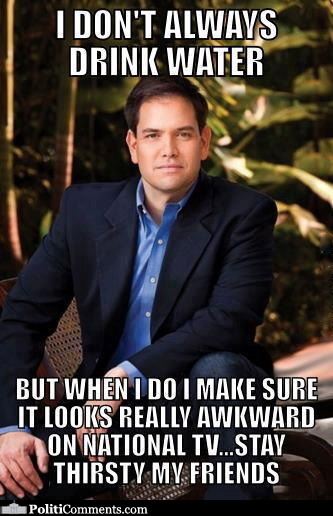 Marco Rubio. I don't always drink water but when I do I make sure it looks really awkward on National TV... Stay thirsty my friends.
Pictures from Other Sites
Random Pics
Hope Not

Proud to Be a Liberal

El Romney

Jesus Didn't Teach Homophobia

Layoff Congress

Magic My Ass!!

We Should Ban Life Jackets

Path to Prosperity?

Your Political Opponents are Going to Get Type 2 Diabetes

Better Education, Less Bad Music