Pictures
I Don't Always Drink Water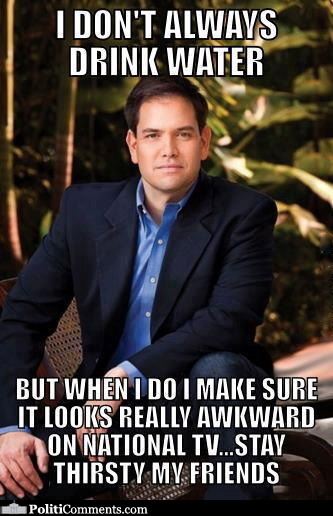 Marco Rubio. I don't always drink water but when I do I make sure it looks really awkward on National TV... Stay thirsty my friends.
Pictures from Other Sites
Random Pics
Father or Modern Economics

10 Hypocritical Reasons to Oppose Gay Marriage

Reality VS Ideal

Americans are Fed Up with Republicans

Mitt Romney's Airplane Window

Jesus Didn't Teach Homophobia

Republicans Created the Recession

I am not a crook!

Love God by loving all his Children

Republican Arrested for Voter Fraud