Pictures
I Don't Always Drink Water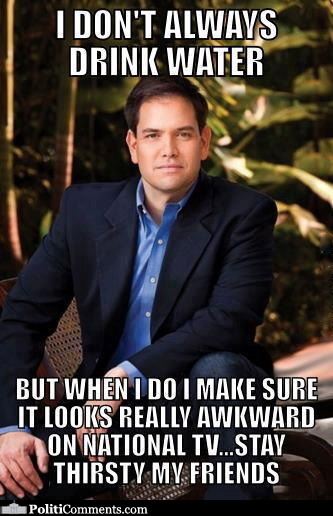 Marco Rubio. I don't always drink water but when I do I make sure it looks really awkward on National TV... Stay thirsty my friends.
Pictures from Other Sites
Random Pics
Power only responds to demands...

Idiot Congress

Gingrich on Debating Romney

Wall Street Buying Senators

Fight the Government to Save the Environment

You Old Friends Are Crazy Republicans

I Can't Be Presdient Again?

Obama Perception

The Silence of Friends

Women shouldn't support a party that ignores them