Pictures
I Don't Always Drink Water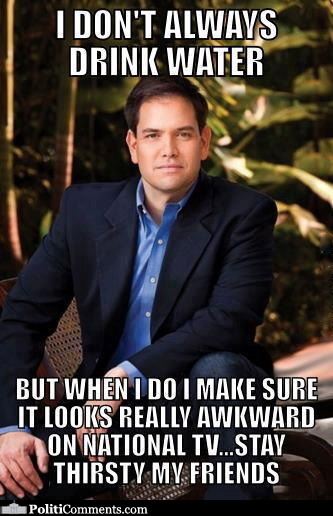 Marco Rubio. I don't always drink water but when I do I make sure it looks really awkward on National TV... Stay thirsty my friends.
Pictures from Other Sites
Random Pics
How NOT to Do Education

Crappiest Socialist in History

The Root of All Evil

Move to Somalia

Corporations are people, my friend


GOP is in the Tea!

Just Get Jobs

Take PBS from my Cold Dead Wings!!!

All I Lost...

Is there no such thing as TOO stupid for the Tea Party?