Pictures
I Don't Always Drink Water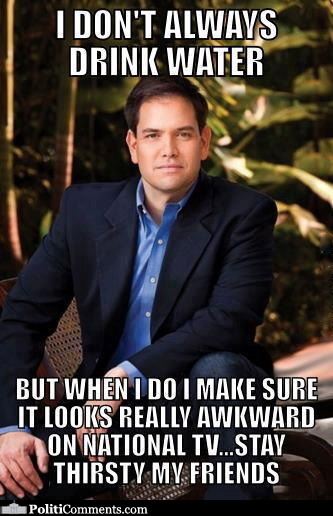 Marco Rubio. I don't always drink water but when I do I make sure it looks really awkward on National TV... Stay thirsty my friends.
Pictures from Other Sites
Random Pics
ALL Holiday Greatings are Wonderful

Union Workers Make 29% More

Allow me to re-introduce myself

The Tea Party is Over

Hypocrisy: is the new family value

Invasion of the Liberal Women

Private Power = Fascism

You Don't Think Education Matters?

Oh the Irony

Bling Bling Ron Paul Earrings