Pictures
I Don't Always Drink Water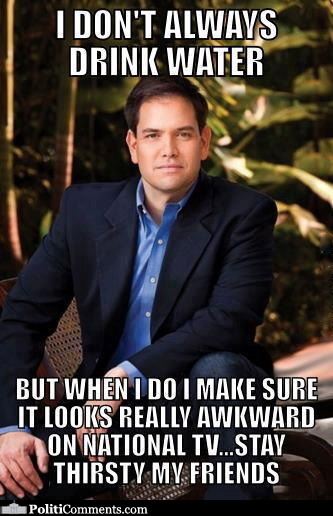 Marco Rubio. I don't always drink water but when I do I make sure it looks really awkward on National TV... Stay thirsty my friends.
Pictures from Other Sites
Random Pics
The Most Beautiful Quality in a Revolutionary

Welcoming Maine Maryland and Washington to Equal Marriage

Liberals are Positive

Don't Tell Me What Rape Is

Real Eyes See Real Lies

RomneyCare Upheld

Rebuild Our Antique Infrastructure

Deregulation Kills People

Debt Sentence

Teach your children to question EVERTHING!