Pictures
I Don't Always Drink Water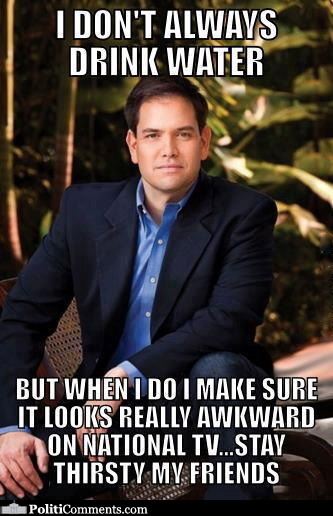 Marco Rubio. I don't always drink water but when I do I make sure it looks really awkward on National TV... Stay thirsty my friends.
Pictures from Other Sites
Random Pics
Silly Poor People!

What planet am I on?

Let's Get This Straight on Gay Marriage

Keep your Boehner out of my uterus

Stimulus vs. Tea Baggers & Republicans

Republicans 2012

Obama Go Away

Historically Diverse Democratic Caucus

No Chained CPI for Social Security

Does he wear that weird underwear?