Pictures
I Don't Always Drink Water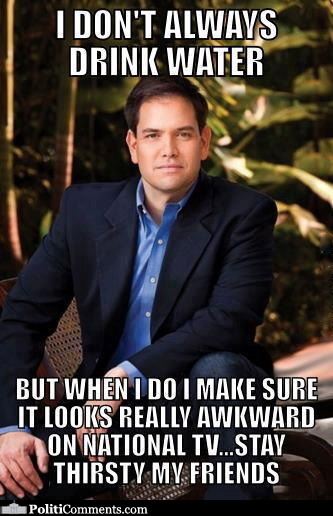 Marco Rubio. I don't always drink water but when I do I make sure it looks really awkward on National TV... Stay thirsty my friends.
Pictures from Other Sites
Random Pics
Played for Suckers

Like Beans & Very Very White Rice

Corporate Taxes

Who Increased the Debt?

Protesting Divorce

The Republican Convention Hurricane

Republican Arrested for Voter Fraud

A Tea Party? Now?

Mitt Romney's Airplane Window

Romney Batman & Ryan Robin