Pictures
I Don't Always Drink Water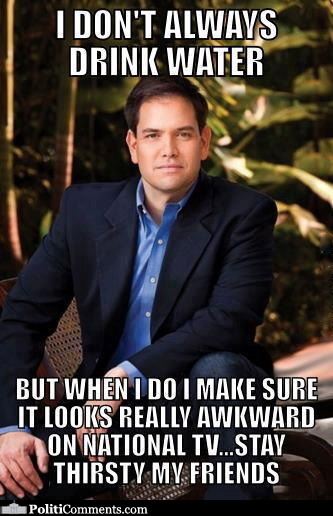 Marco Rubio. I don't always drink water but when I do I make sure it looks really awkward on National TV... Stay thirsty my friends.
Pictures from Other Sites
Random Pics
Move to Somalia

Hair Force One

Sheen 2012

Find Money to Help People

Selfishness is Unnecessary

Hope is Greater than Fear

poor frosty... news flash... snow melts.

Noam Noam Noam

Your Mom Wears Combat Boots

Republicans Created the Recession