Pictures
Dangerous to White America

Rep. Dana Rohrabacher on why the DREAM Act is dangerous to White America... Doesn't want minorities to be eligible for preferences made for white people.
Pictures from Other Sites
Random Pics
Novels that Can Change a 14 Year Old

NRA Buying a Senator

There are some things money can't buy

If Obama Were White...

The Opposite of Austerity

The Real Threat is in Washington D.C.

You Have to Be Asleep

Drone Strikes Kill Children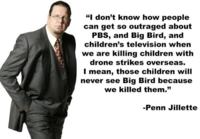 America Believes in America Believes in America

Selfishness is Unnecessary