Pictures
Dangerous to White America

Rep. Dana Rohrabacher on why the DREAM Act is dangerous to White America... Doesn't want minorities to be eligible for preferences made for white people.
Pictures from Other Sites
Random Pics
Maricopa County Sheriff's Race

Terrible Things Result from Obedience

22 Republicans Against VAWA

John McCain

Where The Cuts Should Be Made

Earthers Unite!

Dr. Paul Krugman on the 47%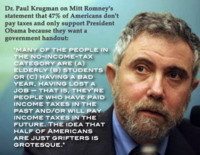 Cleaning up the Republican Mess

Who's unemployed now?

Republicans killed the veterans jobs bill