Pictures
Dangerous to White America

Rep. Dana Rohrabacher on why the DREAM Act is dangerous to White America... Doesn't want minorities to be eligible for preferences made for white people.
Pictures from Other Sites
Random Pics
I hear the whispers of the rich

Orphans=Batman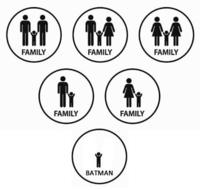 There success is their own, their failure is not

Percentage of Hungry U.S. Households

Climate Change?

Every Muslim...

Feeding Pilgrims=Bad Idea

GROPE?

You're a moron if you're a Republican woman

I Love Union Thugs