Pictures
Paying for Bush's 2 Wars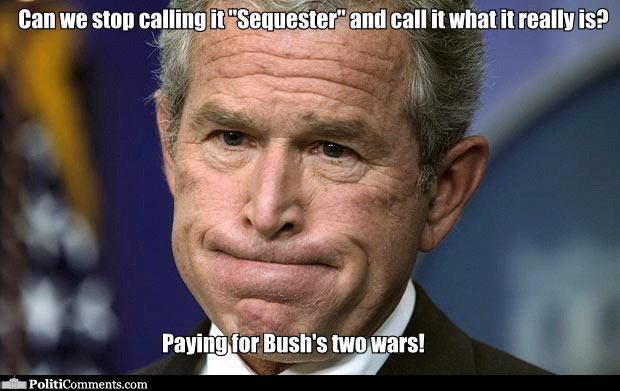 George W. Bush looking frustrated: Can we stop calling it "Sequester" and call it what it really is? Paying for Bush's two wars!
Pictures from Other Sites
Random Pics
I Should Break Your Face

My Charm!

Fear the GOP

Higher Taxes Create Jobs

Why is this man laughing?

Giving the Rich More Money

Trickle Down Ruined the 99%

Teachers Often Perform Miracles

Teach your children to question EVERTHING!