Pictures
Paying for Bush's 2 Wars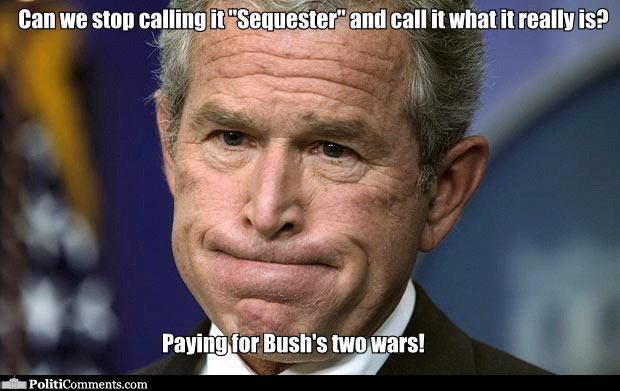 George W. Bush looking frustrated: Can we stop calling it "Sequester" and call it what it really is? Paying for Bush's two wars!
Pictures from Other Sites
Random Pics
Get Away With Murder

I want my daughters to have the same opportunities as your sons

Reject the Propaganda

Don't Blame Obama for Lay Offs

Increases in the National Debt

Who are the job creators?

EGO vs. ECO

Binder of Women

Romney Can't Handle the Heat

Without Guns People Don't Shoot