Pictures
Paying for Bush's 2 Wars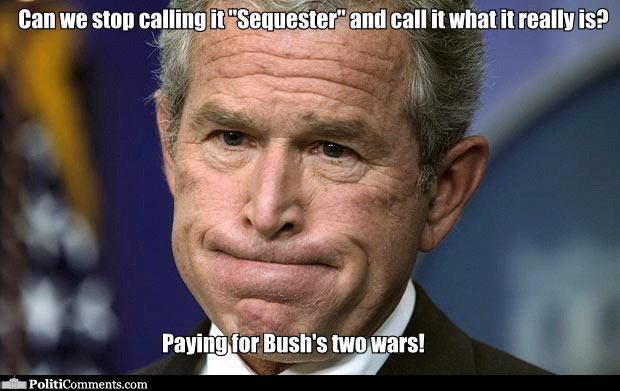 George W. Bush looking frustrated: Can we stop calling it "Sequester" and call it what it really is? Paying for Bush's two wars!
Pictures from Other Sites
Random Pics
Corporate Taxes

The Republican Plan for 2012

Ultimate Teabagger Acronym

Stand Up to Republican Extremists

The Top 1%ers

Be Scientifically Literate

Can you spell M-O-R-O-N?

Republicans Only Have a Problem with Obama Debt

Silly Poor People!

Jesus Would Be a Repubican?!