Pictures
Paying for Bush's 2 Wars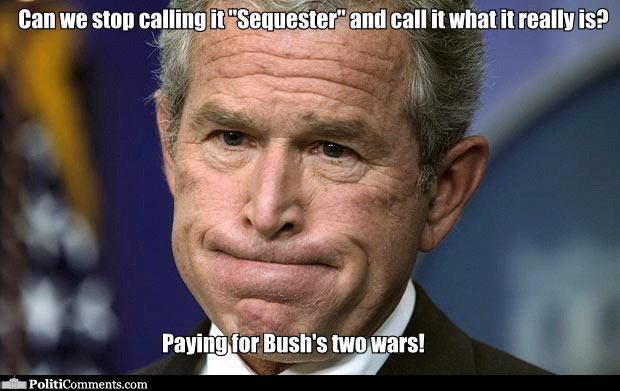 George W. Bush looking frustrated: Can we stop calling it "Sequester" and call it what it really is? Paying for Bush's two wars!
Pictures from Other Sites
Random Pics
A Moral Compass

You Are Fortunate

Some Can't Lift Themselves Up By Their Bootstraps

Your Party is in Trouble

Average Pay of CEO vs. Other Americans

100% Charity

Stop Funding Israel

The Republican Convention Hurricane

Senators should wear uniforms

Who Do YOU Share Your Religion With?