Pictures
Paying for Bush's 2 Wars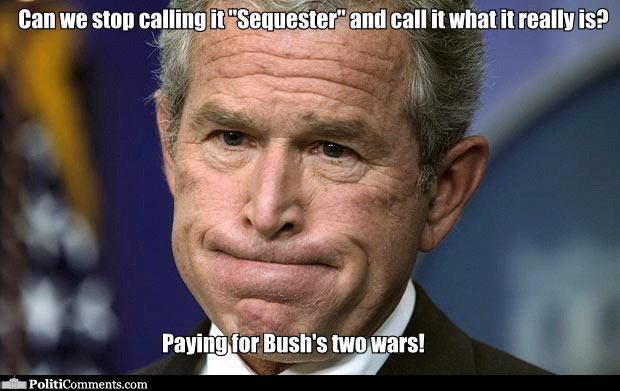 George W. Bush looking frustrated: Can we stop calling it "Sequester" and call it what it really is? Paying for Bush's two wars!
Pictures from Other Sites
Random Pics
If I can vote, what's stopping you?

You weren't supposed to hear that

Honk if my taxes support your whiny teagabbing ass

Human Rights Abuse Support

Sheen 2012

Ask Mitt Anything

A Tea Party? Now?

You Can't Hate and Spell

Follow the Progress of the Human Mind

Who Do YOU Share Your Religion With?