Pictures
Paying for Bush's 2 Wars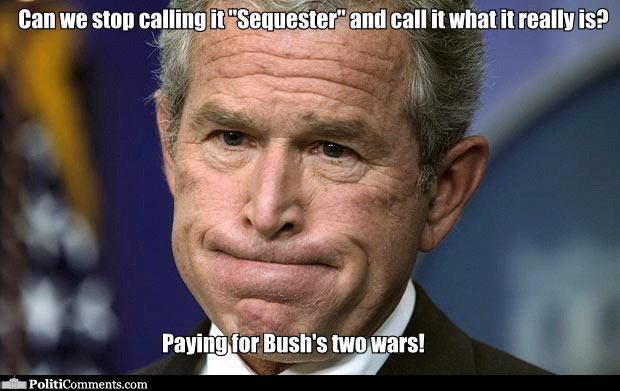 George W. Bush looking frustrated: Can we stop calling it "Sequester" and call it what it really is? Paying for Bush's two wars!
Pictures from Other Sites
Random Pics
America Believes in America Believes in America

Idiot Jeopardy

Corporations are Just Rich Criminals

I Like Your Style, Romney

The Fabulous weather in California

America's Largest Housing Project

Being A Woman Isn't Shameful

Mitt Romney is Goin' Down in 2012

You Might Be a Republican...

Trump-Bachmann Dream Ticket