Pictures
Paying for Bush's 2 Wars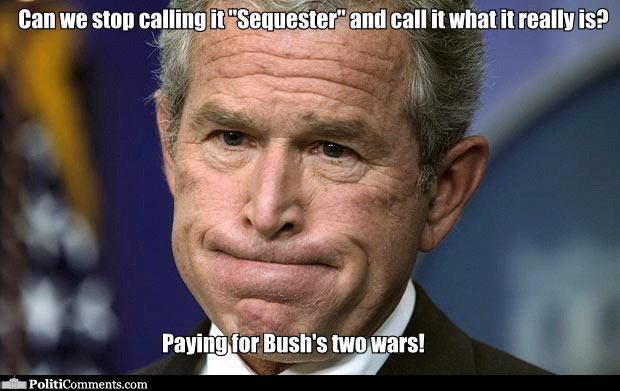 George W. Bush looking frustrated: Can we stop calling it "Sequester" and call it what it really is? Paying for Bush's two wars!
Pictures from Other Sites
Random Pics
Leftists are Not Extremists

Olympians Have Support So do Business People

The REAL wealthy out-of-touch elitist

A Good Education

Definition of Insanity

Who are the job creators?

What's wrong with America...

Romney wants you to pay for tax cuts for the rich

More Cake

Romney Can't Handle the Heat