Pictures
Paying for Bush's 2 Wars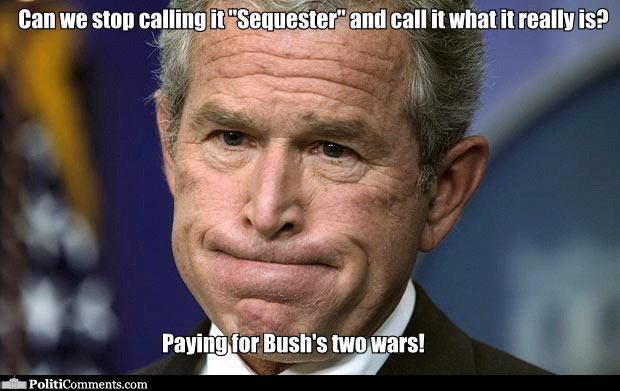 George W. Bush looking frustrated: Can we stop calling it "Sequester" and call it what it really is? Paying for Bush's two wars!
Pictures from Other Sites
Random Pics
Hope is Greater than Fear

Paying for Bush's 2 Wars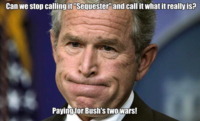 Giving the Rich More Money

You are NOT the President

... Unless you're a woman

Unions Aren't Needed?

Can you spell M-O-R-O-N?

I'm in Love with a 1%er

Jesus Didn't Teach Republican Values

Rock you like a Herman Cain