Pictures
Paying for Bush's 2 Wars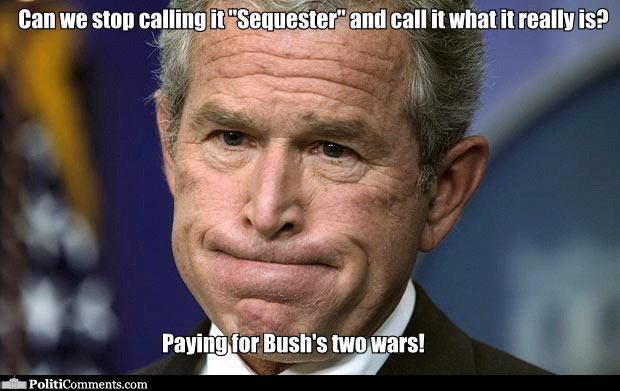 George W. Bush looking frustrated: Can we stop calling it "Sequester" and call it what it really is? Paying for Bush's two wars!
Pictures from Other Sites
Random Pics
Terrible Things Result from Obedience

Who's unemployed now?

A Nation of Sheep Puts Wolves in Power

Debt as Control

What Your Candidate is Really Like

Romney Praised Israeli Healthcare

An Electrician, A Librarian & A Politician Have Surgery

Herman Cain I don't like to read

Best Medical Plan?