Pictures
Paying for Bush's 2 Wars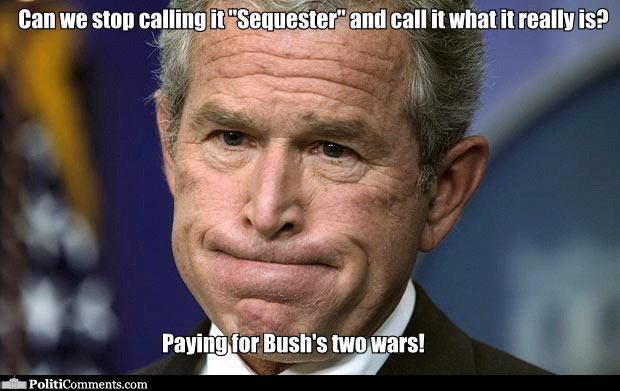 George W. Bush looking frustrated: Can we stop calling it "Sequester" and call it what it really is? Paying for Bush's two wars!
Pictures from Other Sites
Random Pics
Got Solidarity?

Average Pay of CEO vs. Other Americans

Global warming killed frosty

Historically Diverse Democratic Caucus

Proud to Be a Liberal

Free Health Care?

Republicans for Obama

Federal Spending: Bush vs. Obama

Koch & Climate Denial

Plotting Tiny Faced Romney