Pictures
Vote Out Stupid

Vote Out the Party of Stupid - Eric Cantor will propose Federal Law that ends overtime pay for hourly workers.
Pictures from Other Sites
Random Pics
Gay Marriage in Our Lifetime

22 Republicans Against VAWA

Union Workers Make 29% More

Tax Fairness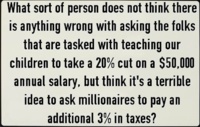 National Debt... We built it

Why is my daddy an ass-hat?

Obama Checklist

Remember who screwed the economy?

The Opposite of Austerity

People.God.Desires