Pictures
The Party of NO Rights

The same political party that tries to take away Voting/Civil/Human/Religious/Social and Constitutional Rights encourages people to take up arms in the fear that "government" is taking away our rights.
Pictures from Other Sites
Random Pics
Conservative Avalanche

WW Republican JD?

Happy Polar Bears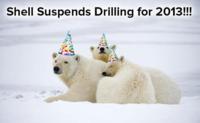 I Like Your Style, Romney

Palin Binder

Higher Taxes Create Jobs

All I got was this Lousy Congress!

How to hire female employees

Women shouldn't support a party that ignores them

Mitch McConnel Fail