Pictures
The Party of NO Rights

The same political party that tries to take away Voting/Civil/Human/Religious/Social and Constitutional Rights encourages people to take up arms in the fear that "government" is taking away our rights.
Pictures from Other Sites
Random Pics
Who's unemployed now?

Griffin Simpson 2012

You weren't supposed to hear that

Hypocrisy of Government

Ron Paul/Paul Ryan Mash-Up

Women Are Mostly People Too

Republicans are people too.

Political Illiterate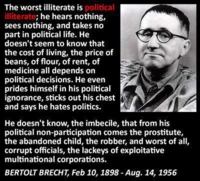 Fox News and Yellow Snow

Being A Woman Isn't Shameful