Pictures
The Party of NO Rights

The same political party that tries to take away Voting/Civil/Human/Religious/Social and Constitutional Rights encourages people to take up arms in the fear that "government" is taking away our rights.
Pictures from Other Sites
Random Pics
Against GMO Labeling

When Texas Executes a Corporation

Griffin Simpson 2012

Franking Energy Pollution

Congress Gets a Pay Raise?!

This person supports Obama

You think I run a bad campaign...

Those Who Can, TEACH

Conservatives to Canada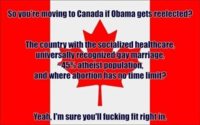 Small Government - Uterine Regulation