Pictures
The Party of NO Rights

The same political party that tries to take away Voting/Civil/Human/Religious/Social and Constitutional Rights encourages people to take up arms in the fear that "government" is taking away our rights.
Pictures from Other Sites
Random Pics
Ask Mitt Anything

6% of Scientists are Republican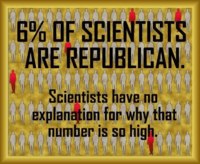 More Doesn't Solve It

My Charm!

Ashamed of this GOP

3 Corporations Rule Them All

Obamacare... I built that!

Please let me out of this binder

Another Viewpoint on Terrorists

More tax returns to buy a house!