Pictures
Where The Cuts Should Be Made

Salary retired U.S. President/House & Senate members/Speaker of the House/Majority & Minority Leaders VERSUS Salary of soldier deployed in Afghanistan & senior of Soc. Sec. "I think we found where the cuts should be made!"
Pictures from Other Sites
Random Pics
Give Obama a Congress that will WORK!

Allow me to re-introduce myself

Republican Outrage is Hypocritical

College Graduates Vote For Democrats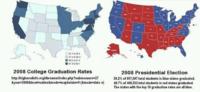 Best Medical Plan?

I Love Union Thugs

I hear the whispers of the rich

Bankrupt America

Brought to you by the letters F and U

Only One Way the GOP Can Hate Me More