Pictures
Where The Cuts Should Be Made

Salary retired U.S. President/House & Senate members/Speaker of the House/Majority & Minority Leaders VERSUS Salary of soldier deployed in Afghanistan & senior of Soc. Sec. "I think we found where the cuts should be made!"
Pictures from Other Sites
Random Pics
Don't Kill or Don't Save?

Glass Ceiling? Broken.

More Guns Won't Solve the Problem

If you don't go hungry, you're a moocher?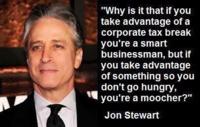 Because Television Says So

Contraception is gonna get you pregnant?!

Kitty Litter Aint Gonna Fix This

If the Climate Were a Bank

Idiocracy as Reality