Pictures
Where The Cuts Should Be Made

Salary retired U.S. President/House & Senate members/Speaker of the House/Majority & Minority Leaders VERSUS Salary of soldier deployed in Afghanistan & senior of Soc. Sec. "I think we found where the cuts should be made!"
Pictures from Other Sites
Random Pics
I don't know where I stand on issues

Palin Doesn't Equal Good Judgement

Koch & Climate Denial

You Think Healthy Food is Expensive?

Increases in the National Debt

Why is it easy to believe Americans are Lazy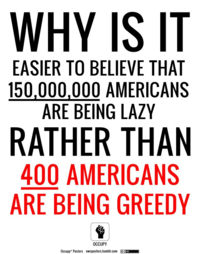 Tiny Face Romney

Don't Like Gay Marriage Blame Straight People

Boycott GMOs

Corporate Contributions Should be Forbidden by Law