Pictures
Where The Cuts Should Be Made

Salary retired U.S. President/House & Senate members/Speaker of the House/Majority & Minority Leaders VERSUS Salary of soldier deployed in Afghanistan & senior of Soc. Sec. "I think we found where the cuts should be made!"
Pictures from Other Sites
Random Pics
Mitt the Twit

I hear the whispers of the rich

Bling Bling Ron Paul Earrings

Republicans for Obama

I am the Firewall

Whose Taxes Would Jesus Cut?

Exxon Pocketed Your Tax Dollars

Support ot Ban Nuclear Weapons

Gay Parents are Good Parents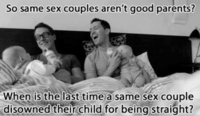 God Bless America & It's Guns