Pictures
Where The Cuts Should Be Made

Salary retired U.S. President/House & Senate members/Speaker of the House/Majority & Minority Leaders VERSUS Salary of soldier deployed in Afghanistan & senior of Soc. Sec. "I think we found where the cuts should be made!"
Pictures from Other Sites
Random Pics
Good Rush Bad Rush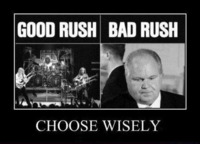 Historically Diverse Democratic Caucus

AbortionStopper 5000 GOP Ultrasound Machine

Best Medical Plan?

Teachers Steal From Home

Ignore the Parts of the Bible That Got It Wrong!

Debt as Control

God isn't Defined by My Religion

No One Can Stand or Bear Him

Corporations Thrive