Pictures
Where The Cuts Should Be Made

Salary retired U.S. President/House & Senate members/Speaker of the House/Majority & Minority Leaders VERSUS Salary of soldier deployed in Afghanistan & senior of Soc. Sec. "I think we found where the cuts should be made!"
Pictures from Other Sites
Random Pics
Power only responds to demands...

Hypocrisy of Government

I want my daughters to have the same opportunities as your sons

Republican Balloons and Ribbons

Teach your children to question EVERTHING!

The Feds Owe Social Security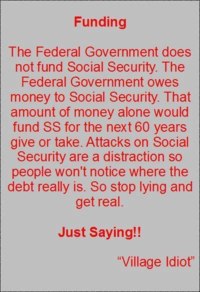 Mitt Romney Debates Self -- Loses

Let the Dick Represent

G.O.P. Madness

Pretty Sure You're Not Hitler