Pictures
Who Are You Going To Shoot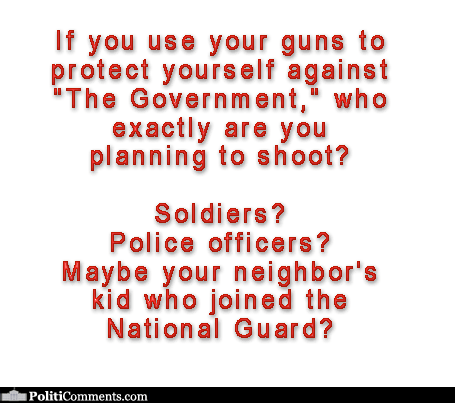 If you use your guns to protect yourself against "The Government," who exactly are you planning to shoot? Soldiers? Police officers? Maybe your neighbor's kid who joined the National Guard?
Pictures from Other Sites
Random Pics
No Business Succeeds on It's Own

We Disagree But You're Not Hitler

Power only responds to demands...

Republican Balloons and Ribbons

Cats for Obama

I Like Your Style, Romney

Money in Elections Results in Emperors

Why America is Broken

Soldiers Have to Work on Their Own Holiday

You Have Lost Your Mind