Pictures
The Tea Party is Over

Nuts of the Tea Party sitting around Alice in Wonderland's Mad Hatter's table: The Tea Party is Over.
Pictures from Other Sites
Random Pics
Mitt claimed 47% of Americans as Dependents

You'll Have to Blame Christians Too

College Graduates Vote For Democrats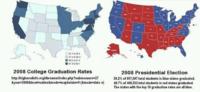 Welcoming Maine Maryland and Washington to Equal Marriage

Arizona Invisibility Cream

You're Not Pro-Live

Dangerous to White America

How Many Republicans to Change a Lightbulb?

Stamp out Conservatism Today!

Republicans 2012