Pictures
I Thought YOU Were the Illegal Immigrant

Kansas Rep. Ponka-We Victors to Anti-Immigrant Kris Kobach who's against in-State tuition for undocumented students: That's funny because when you say illegal immigrants... I think of you.
Pictures from Other Sites
Random Pics
Deranged Brew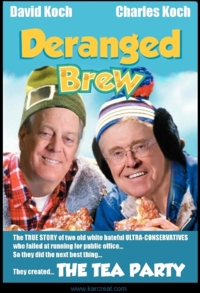 We Built It! ?

Madoff Robbed the 1%

The Opposite of Austerity

Hillary 2012

If at First You Don't Secede...

How Long Until It's Gone?

Who's Not in the White House?

You'll Have to Blame Christians Too

Occupy my diaper