Pictures
Protesting Divorce

Picture of crowd of people: People protesting gay marriage because it's against traditional values. Picture of dusty abandoned road: People protesting divorce because Jesus said it was wrong.
Pictures from Other Sites
Random Pics
Medical Bankruptcies

Support ot Ban Nuclear Weapons

Shoe Bombs vs. Guns

Americans are Fed Up with Republicans

When Obama Debated Clint Eastwood

Public Vs. Private Sector Job Growth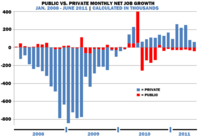 10 Hypocritical Reasons to Oppose Gay Marriage

What Your Candidate is Really Like

Where are the Jobs?

Bush's $10 Trillion Debt