Pictures
Protesting Divorce

Picture of crowd of people: People protesting gay marriage because it's against traditional values. Picture of dusty abandoned road: People protesting divorce because Jesus said it was wrong.
Pictures from Other Sites
Random Pics
The Republican Party Left Me!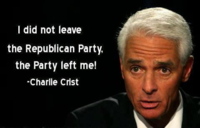 Reject the Propaganda

Screw America

I want my daughters to have the same opportunities as your sons

Contraception is gonna get you pregnant?!

Hypocrisy of Government

Anyone will do

Let Me Tell You How I Killed Bin Laden

He Said, She Said x5

Rebuild Our Antique Infrastructure