Pictures
Wall Street Accountability

AG Eric Holder: Concerned bringing criminal charges against largest banks will negatively impact economy. Sen. Sanders: Laws should apply to Wall Street too. Too big to fail, too big to exist.
Pictures from Other Sites
Random Pics
Hair Force One

If you don't go hungry, you're a moocher?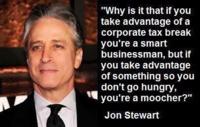 People are different, so you're angry!

Welfare: Good for People. Good for the Economy

Who wants to repeat Bush's mistakes?

Pinch Face Ticket

The "trickle-down" Theory

Fight the People Destroying the Earth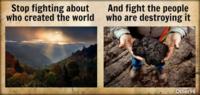 Solar energy IS possible

U.S. Land Divided Like U.S. Wealth