Pictures
The "Moral Majority"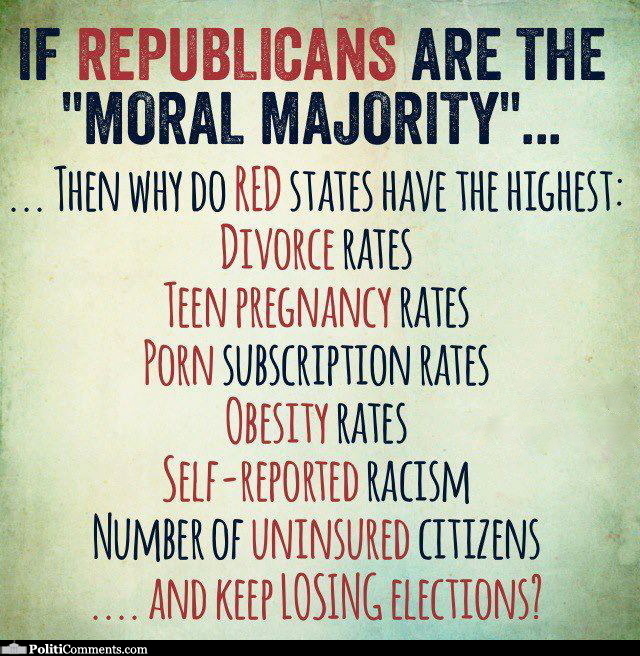 If Republicans are the "Moral Majority"... Then why do Red States have the highest: Divorce/teen pregnancy/porn subscription/obesity/self-reported racism/uninsured citizens... and keep losing elections.
Pictures from Other Sites
Random Pics
Republicans Only Have a Problem with Obama Debt

Facebook Avoids Taxes

Sick Differently by State?!!!

Romney Praised Israeli Healthcare

Guns Don't Solve Problems

Ignorant Chick-Fil-A Bigots

Anarchists are just edy teenagers

If only there was a way to prove him wrong...

All you need to decide how to vote

Obama, a Normal Guy