Pictures
Corporate Taxes

Not So Fun Fact: 1950s corporations paid nearly 1/3 of government bills. Last year corporate taxes paid for less than a tenth of total federal revenue.
Pictures from Other Sites
Random Pics
Americans are Fed Up with Republicans

Obama's Job Creation Graph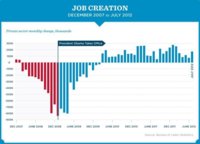 Our Institutions are Destroying Our Nation

What We Used to Be

Barack Obama Decision 2012

No Fracking

God will judge over abortion and gay marriage?

More tax returns to buy a house!

Walk Like An Egyptian