Pictures
Monopoly Jail

Monopoly Board Game: You can tell Monopoly is an old game because there's a luxury tax and rich people can go to jail.
Pictures from Other Sites
Random Pics
Keep your Boehner out of my uterus

The Republican Party Left Me!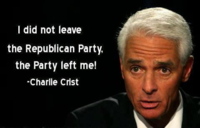 Don't Blame Obama for Lay Offs

If the Rich & Business Were the Job Creators...

Well-Armed Unregulated Populace?!

HOPE you're on our side

My Charm!

If Rand Paul Were President LOL....

Marriage Equality Isn't a Threat

We Make America Run