Pictures
Contraception is gonna get you pregnant?!

Colbert: Contraception leads to more babies born out of wedlock. The exact same way that fire extinguishers cause fires.
Pictures from Other Sites
Random Pics
People.God.Desires

Regulation Does Not Mean Confiscation

Who Are You Going To Shoot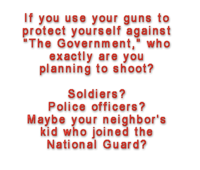 Crime DOES Pay for the 1%

Hostess' Mismanagment

Trump-Bachmann Dream Ticket

Grumpy Boehner

That Special Fox News Gay Marriage

Hypocrisy of Government

Stingiest Man Alive!