Pictures
Think Outside the Box

Let's teach kids to think outside the box. Not fill in circles.
Pictures from Other Sites
Random Pics
Slave Holding States Hate Obama

Only One Way the GOP Can Hate Me More

Another Viewpoint on Terrorists

Invasion of the Liberal Women

Cost Benefit of Investing in Children

Herding Cats is Tough Work

Path to Prosperity?

Minimum Wage for Congress

Voting Republican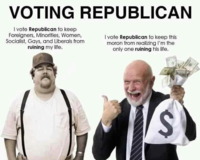 Women for President