Pictures
Separation of Church & State is Pretty Great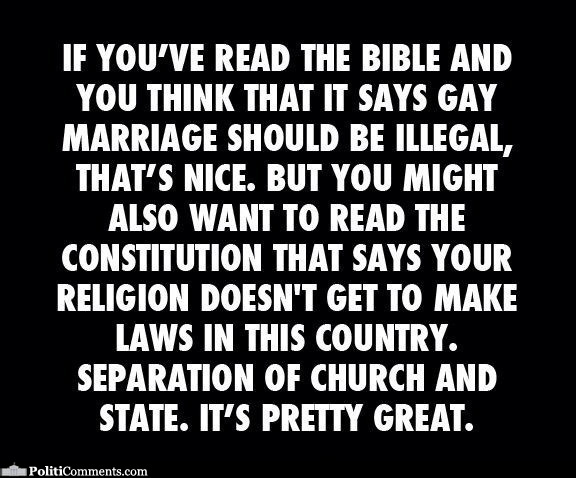 If you've read the Bible & think it says gay marriage should be illegal, that's nice. But you might want to read the Constitution that says religion doesn't make laws in this country. Separation of church and state. It's pretty great.
Pictures from Other Sites
Random Pics
If the Rich & Business Were the Job Creators...

Drama Queens

They Don't GIve a F*ck

Gingrich for President 2012

Don't Like Gay Marriage Blame Straight People

The Republican Convention Hurricane

Mitt Romney's Airplane Window

Paul Ryan IS the Machine

Stupid People are Full of Confidence

Romney You ARE the Father